I could not keep this to myself.
OPEN DOORS BOOK SALE NOW ON!
I have a special offer for my books. I wanted to share this with you all.
Limited time only- £10. Offer ends Sunday 9th Dec at 11pm.
I plucked up the courage in January 2018 and wrote a book called Open Doors. Six weeks later I finished writing it. It then went on sale on Amazon May 1st 2018.
Two weeks later I received a best selling author badge.  I have gone on to do many events, sharing my story.
Open Doors is a motivational true story of overcoming the different challenges I faced. Chapter 12 is a bonus chapter- Motivational keys. I share about how to have a motivated life.
This book has been written to inspire and motivate the reader. Then they can go on to motivate others. The reader can find comfort in knowing that they can overcome any challenge they face.
Remember we are all on a journey. Life has its ups and downs. We have to learn through each experience.
Everything is temporary.
"Everything in life is temporary. So if things are going good, enjoy it because it won't last forever. And if things are going bad, don't worry. It can't last forever either."~Unknown
Pain is temporary. Feelings are temporary, even our time on earth is temporary, which is why we have to make the best out of this temporary time and try not to give power to temporary emotions to ruin our lives.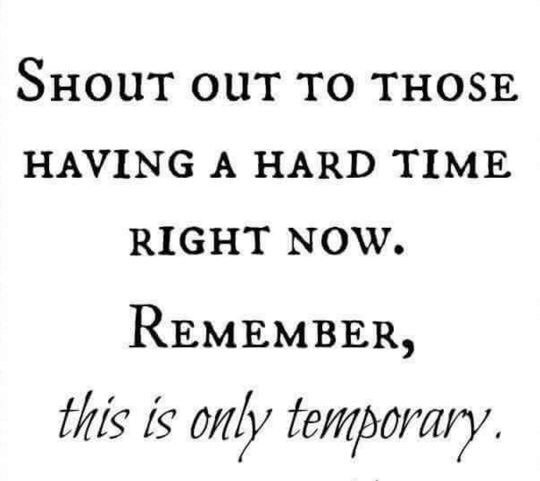 Have an awesome day. Tell someone today that things WILL get better.
Thank you for stopping by
Tarnya Coley- Author of Open Doors.